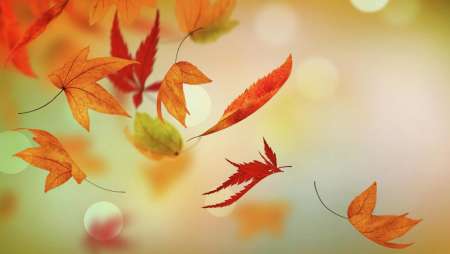 Autumn, the season that teaches us that change can be beautiful!
-Unknown
Soothing Botanical Facial & Aromatherapy Massage $170 reg. $195
This facial incorporates an exfoliation to slough away dryness and b
ring back a healthy glow to your skin. Also featuring the new Jade roller massage, which improves circulation, elasticity and skin tone combined with a new Phyto Corrective mask by Skincueticals. This new gel masque combines a calming di-peptide, and hyaluronic acid to intensively soothe and replenish skin.
This one hour aromatherapy relaxation massage combines fall essential oils of ginger, orange and patchouli. The unique oil combination creates a peaceful harmony with warming, calming relaxation effects.
Epicuren Cinnamon, Vanilla, & Brown Sugar Body Scrub $75 reg. $90
An aromatic exfoliation with Cinnamon, Vanilla & Brown Sugar will smooth
away rough areas of skin and restore a youthful glow. Finishing with a luxurious Tahitian Vanilla After Bath that combines warm, comforting Vanilla Oil that's precisely blended with rich, natural emollients to protect against dry skin.
Thai Yoga Massage 90 minutes $125
Thai massage uses passive stretching and gentle pressure to increase
flexibility. The body is compressed, pulled, stretched and rocked in order to clear energy blockages and relieve tension. The therapist uses hands, palms, elbows, knees, and feet to move the client into various positions. No lotions/oils are used in Thai massage. The client wears comfortable clothes, and the massage is performed on the floor on padded mats.
New Massage Enhancements……………………………………………………….
Ensuring our client's achieve the best possible results when receiving massage we incorporate Young Living essential oil aromatherapy, moist heat packs, and/or ice as needed.
Young Living Essential Oil Aromatherapy
: We have our most requested essential oils for you to select from Bergamot, Cedar, Orange, Eucalyptus, Lavender, or Peppermint. In addition to our favorite six essential oils, each month we will feature a unique oil to choose from too! The essential oil chosen will be introduced via inhalation and added to your massage lotion or oil.
………………………………………………………………………………………………
Hydrocollator Moist Heat Pack
: Moist heat packs are placed on the body to create heat improving soft tissue by increased circulation, relieving muscle pain, spasm and tightness.
………………………………………………………………………………………………
Ice
: Ice is applied on localized areas to reduce soft tissue inflammation and swelling to temporary reduce pain and muscle spasm.
SPECIAL VALID UNTIL NOVEMBER 30, 2016.